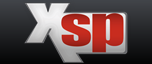 Scottsdale, AZ (PRWEB) October 10, 2013
XSP, also known as Exotic Sports Pixx, announced today that their high percentage sports picks advice is now available on their website at http://www.XSPapp.com.
We knew our mobile App provided accurate sports betting information on a consistent basis, and we wanted to make it more accessible to everyone, said Stacy Fuson, a former Playboy Playmate turned entrepreneur, who is one of the owners of XSPApp.com.
PiXX by XSP is a sport handicapping system with over 25 years of experience in handicapping all major sports versus the Vegas spread.
XSP is able to pick winners because of our complete understanding of the betting line how the line moves, trends in games, a large variety of stats and an understanding of how the line is set by Vegas.
The redesigned site, according to Fuson, offers sports handicapping advice and averages over 75% accuracy in their picks. In addition, the PiXX by XSP mobile App is available to download for free at the App Store and Google Play for your iPhone, iPad or Android device.
"I'm excited to partner with XSP As a fantasy sports expert, I enjoy helping people win their season long leagues, said Pilar Lastra, spokesperson for XSP. Not only do we provide accurate sports picks, our customers have the pleasure of viewing sexy videos from several playmates, including Raquel Pomplun, Nikki Leigh, Alana Campos, and Heather Rae Young. Hot chicks and sports go hand in hand!
For more information, please visit: https://www.xspapp.com/ and https://www.xspapp.com/about
Source:
Exotic Sports Pix LLC

8130 E. Cactus Rd. #520

Scottsdale, AZ 85260
Category: Fantasy Basketball